This facility is located in the Petrovaradin fortress at number 9 and is one of the few of its kind in the world which makes it a very culturally significant to the Novi Sad and to the Republic of Serbia.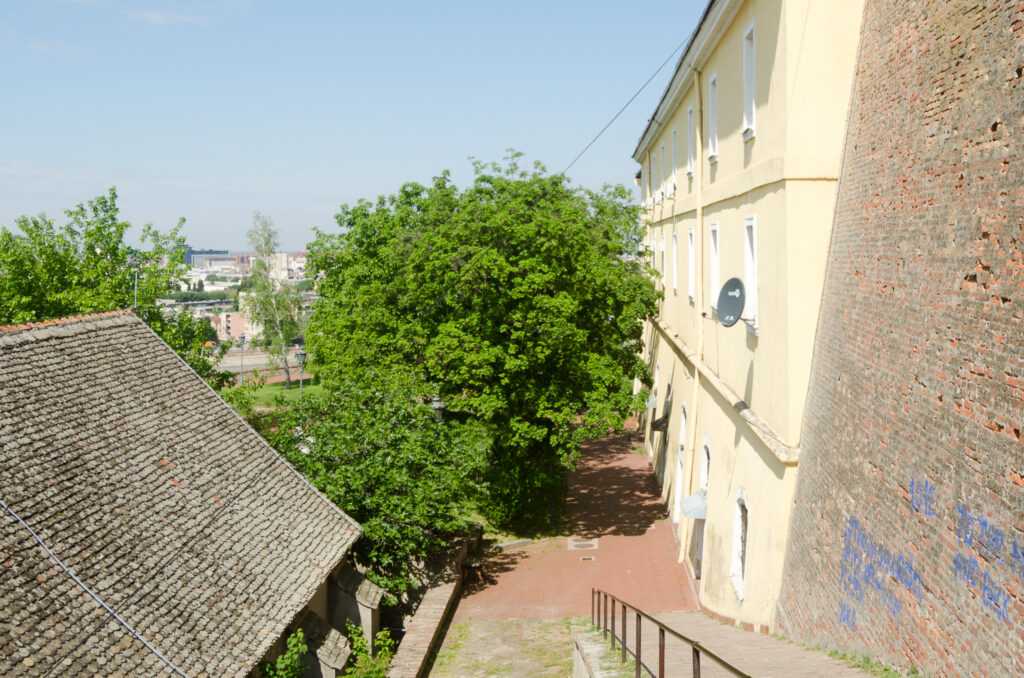 "Atelier 61" is the foundation for the production of tapestries based on cardboard artist, but also, in addition to drafting, the goal of its existence is kept and popularizing art tapestries. It was established on February 28, 1961, by the People's Committee of the City of Novi Sad. The operating modes of this facility were designed by joint efforts and skills of Yugoslav painter Bosko Petrovic and Etelka Tobolka, and they are considered as drivers of tapestry as a new kind of art Yugoslav art.
In 1980, Atelier as an institution began to deal with the exhibition activity. In 1987 was launched the School of weaving that works with students even today, and in 1999 was opened the gallery of a tapestry entitled "Bosko Petrovic".
Precisely because this type of art has no precursors in this region, it gains importance as something original and new to create works of art. Many painters, graphic artists, designers, sculptors can see a different aspect of their work through the tapestry. Weavers at Atelier 61 made the "translation" of the artistic works (drawing, sculpture, etc.) with the hundreds of cardboard templates by the tapestry. Due to the exceptional abilities and talents, weavers are also known as co-authors of the work on which they are working. They carefully mapped copyrighted artwork on the tapestry by weaving.
Owned by Atelier 61 is a huge tapestry collection, which today has over 260 exhibits authored by Bosko Petrovic, Milan Konjovic, Stojan Celic, Ankica Opresnik, Jagoda Bujic, Nada Mancic and others. From the very beginning, the institution deals with making tapestries by orders, so that all interested people can inquire for more information at the premises of the Atelier.
The collection is one of the richest in Europe and the colonies of tapestry have the exceptional artistic skill of weaving which makes Atelier 61 one of the very few workshops of its kind in the world.