Jacob Jasa Tomic (1856-1922) is best known in the Serbian society as a politician, journalist, and writer. Although he studied medicine, politics was more interesting to him, and his life turned in that direction. He was a prominent member of the Grand National Assembly which voted for Banat, Backa, and Baranja to annex the Kingdom of Serbs in 1918. He collaborated with Svetozar Miletic within the Serbian National Liberal Party, which was later renamed into the Radical Party, and was also his son in law.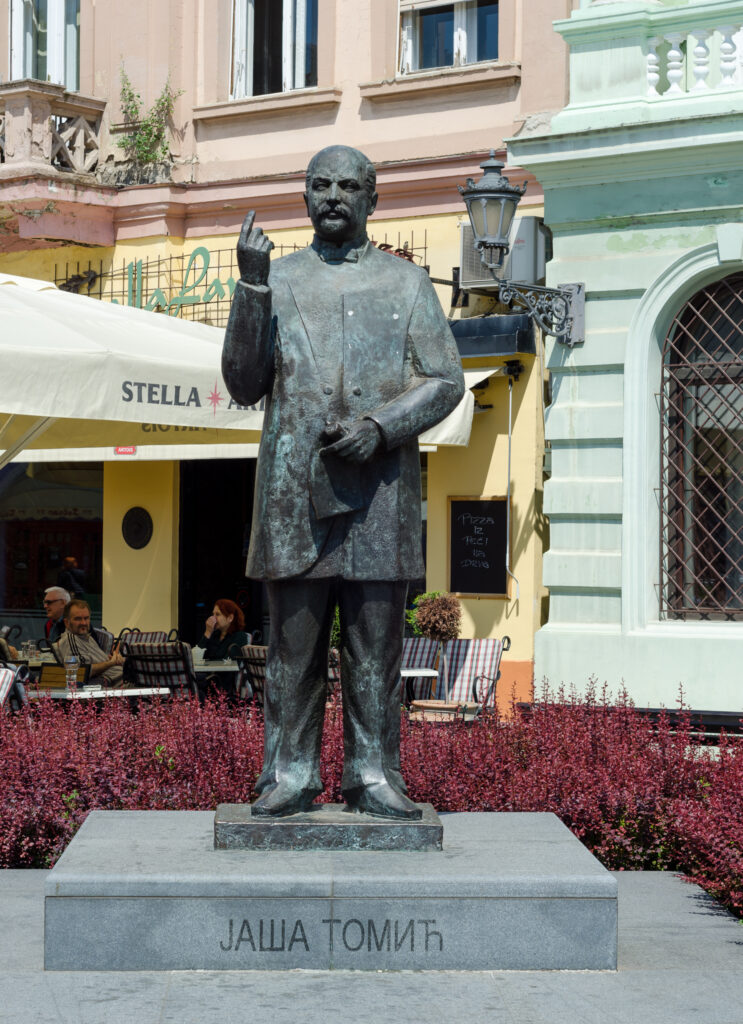 Jasa Tomic was editor of the magazine "Zastava", and his political party colleague, Misa Dimitrijevic was editor of the magazine "Branik", and among them there were disagreements. Dimitrijevic began to publish in his newspaper the intimate facts about Tomic's life, and therefore, Tomic called him on to fight to defend the honor of his family. Dimitrijevic refused, and because of that Tomic killed him. By the highest judicial authority in Budapest, Tomic was sentenced to six years in prison. He died in Novi Sad at the age of 65.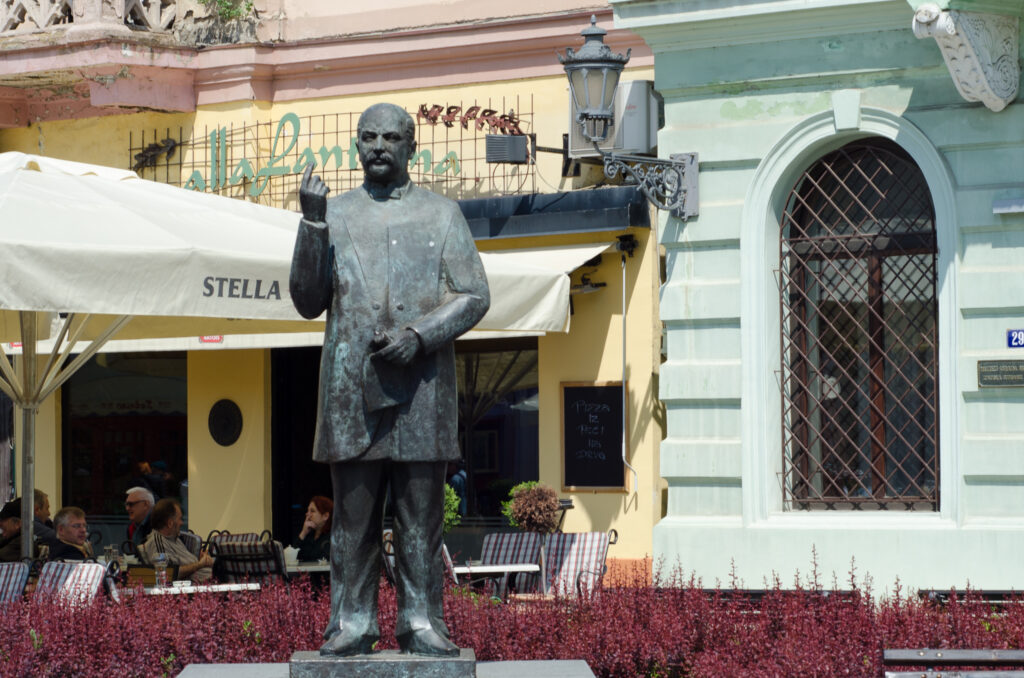 The figure of Jasa Tomic in Novi Sad is located in the Danube Street. It is made of bronze and placed on a pedestal of stone in 2006. Its author is a sculptor Aleksandar Zarin.
The monument to Jasa Tomic