The building of the Government and the Assembly of the Autonomous Province of Vojvodina, the citizens of Novi Sad call Banovina or Banska palace, which is one of the most beautiful buildings of the twentieth-century architecture in Serbia. It is located on the Boulevard of Mihajlo Pupin, in the area "Little Liman". It was built in the thirties of the twentieth century, designed by Serbian architect Dragisa Brasovan. Locals often call it "white cruiser" because of its shape of a horseshoe ad white facade.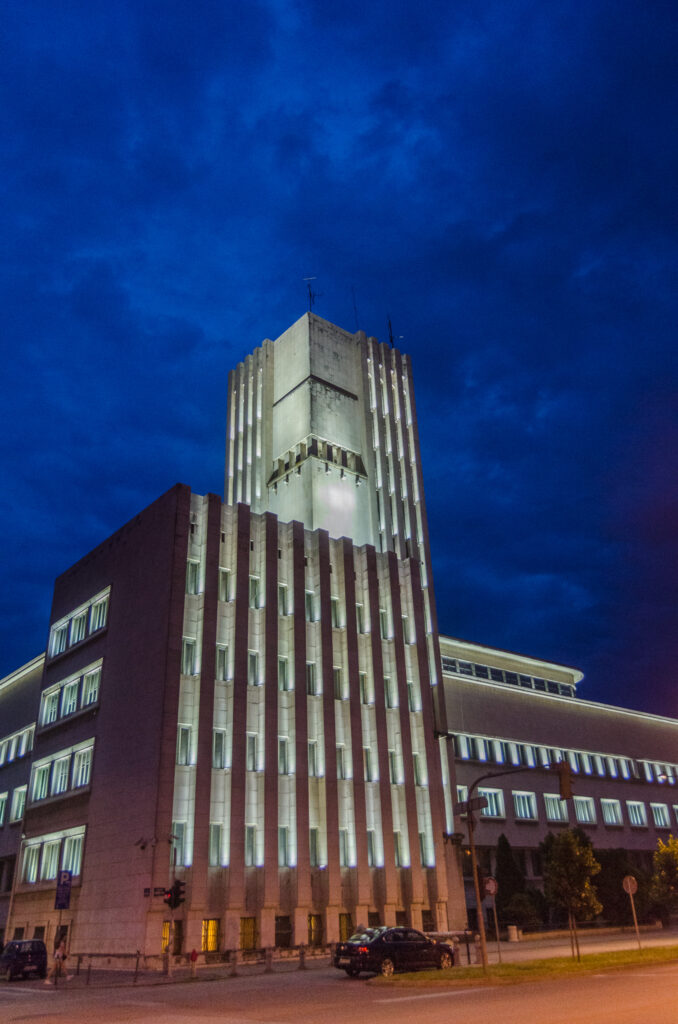 The building was erected on an area of 28,000 square meters, on the former Boulevard of the Queen Mary. Length building is 185 meters, and the height is built on 5 floors. The complex consists of two buildings. One contains 147 rooms, and the other (horseshoe) 569 special departments. The building façade is made of Brac marble. Working couple Baranji made the sculptures, reliefs with figures of King Peter I, King Alexander, Radomir Putnik, Stepa Stepanovic, Zivojin Misic, and stylized logos with animal motifs on the administration building.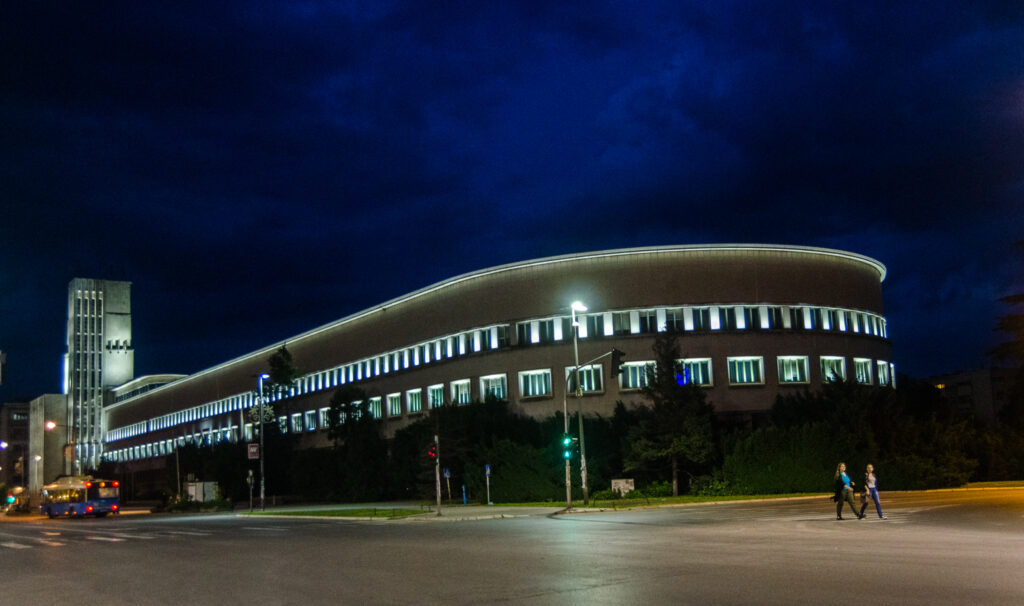 This building was in the service of the Danube Banovina, one of the 9 Yugoslav banovinas given to the management of Novi Sad in 1929 by the decision of King Alexander.